Oman plans to develop two major power plants by 2022 within the main interconnected system (MIS), which accounts for 90 per cent of the nation?s total electricity supply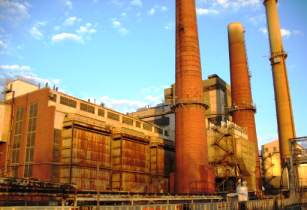 The Sultanate is expected to issue a request for qualifications (RfQ) for the new 800 MW IPP in Q3 2016. (Image source: Jacob Rommer Skirchen/sxc.hu)
While an 800 MW independent power plant (IPP) is expected to come on stream in 2021, a mega project with a capacity of 2,700 MW is planned to be operational in 2022, said an Oman Daily Observer report.
The Sultanate will issue a request for qualifications (RfQ) for the new 800 MW IPP in Q3 2016. An RfQ effectively kicks off the competitive process for the procurement of new electricity generation, a process administered by the Oman Power and Water Procurement Company (OPWP), the sole procurer of new capacity.
?Prospective sites and infrastructure requirements are being evaluated in collaboration with stakeholders, such as Oman Gas Company (OGC) and Oman Electricity Transmission Company (OETC).
OPWP expects to select the site and to initiate the procurement process with a request for qualifications (RfQ) in Q3 2016, subject to regulatory approval,? the report quoting the company's seven-year (2016-2022) outlook statement said.
A request for proposals (RfP) will be issued to the prequalified developers in Q1 2017, with an award envisioned in the third quarter of next year, it said.
Soon after the contract award, the company will commence work on the procurement of the proposed 2,700 MW plant.
OPWP revealed that a request for qualifications (RfQ) will be issued in Q3 2017 for the project, with a request for proposals (RfP) scheduled to follow in Q1 2018. Bids are due in by Q3 2016, while an award is anticipated in Q1 2019. Significantly, the 2,700 MW power project will be tendered out under a new procurement methodology, which will come into play for the first time in 2017.
According to OPWP, this new methodology will allow existing, out-of-contract plants to compete for power generation licenses alongside bidders for new power plants.