Turkey?s Unit International plans to invest US$3bn on the construction of a 5,000 MW power plant in Iran, according to a report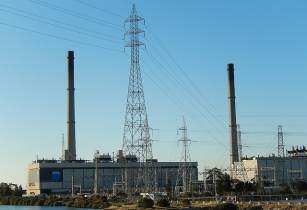 The power plants will be built in the cities of Ahvaz, Dehloran, Zahedan, Saveh, Sufian and Bonab. (Image source: Michael Coghlan/Flickr)
Earlier in June, the Turkish energy company had signed a preliminary deal with Iran?s energy minister to build seven natural gas combined cycle power plants in Iran.
Construction of the plants will begin in Q1 2017 and the plants are expected to meet 10 per cent of Iran?s energy needs.
With regards to the new plant, Unal Aysal, chairman of Belgium-based energy firm, has concluded talks with Iran?s energy minister Hamid Chitchian in Tehran, Iran Daily reported.
?At the moment, the signing of the final agreement is awaiting the go-ahead by the Iranian Ministry of Energy,? head of Thermal Power Plants Holding Company of Iran Mohsen Tarztalab said.
?The contract is being prepared for submission to the Ministry of Energy. If it is accepted, the ministry will announce it for taking necessary steps,? Tarztalab added.

READ MORE...
Turkey to build natural gas power plants in Iran