The Saudi Electricity Company (SEC) has planned to invest up to US$27bn in new electricity projects to address the Kingdom?s current energy demands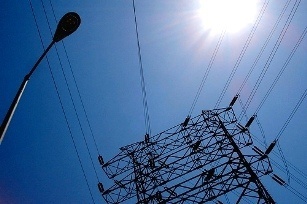 The SEC is currently engaged in power supply and related services projects worth US$26.6bn in the Kingdom. (Image source: Omar Barcena/Flickr)
According to Zawya, the Council of Saudi Chambers revealed that SEC?s new plans include 174 power generation projects worth US$17.8bn, 290 power transportation projects worth US$6.4bn and 170 power distribution ventures at a cost of US$2.6bn.
The SEC is 74.3 per cent state-owned. It is currently engaged in power supply and related services projects worth US$26.6bn in the country.
Speaking about impediments to executing these projects, the Council of Saudi Chambers said, ?Factors that contribute to the failure of government projects include delay in the application of new technology in construction, weak supervision and an inefficient government purchasing and tender system.?
According to the Council of Saudi Chambers, Saudi Arabia has 2,326 authorised contractors.