The Saudi Electric Company (SEC) has signed a US$366mn loan agreement with three Japanese banks to aid with the construction of a 2,650 MW power plant in Jeddah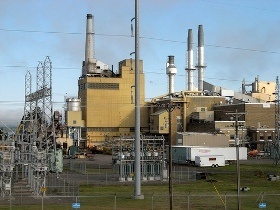 The Jeddah South Power Plant is expected to commence operations in 2016. (Image source: Seth Tisue/Flickr)
According to Reuters, SEC signed the deal with the Japan Bank for International Cooperation (JBIC), Bank of Tokyo-Mitsubishi UFJ and Mizuho Financial Group.
SEC said the funding was part of a US$2bn finance package for the Jeddah South Power Plant project, which has been scheduled to commence operations in 2016.
The remaining US$1.64bn funding for the project will be provided as a loan facility by South Korea. SEC and South Korea are expected to sign a financing agreement in the coming days.
The Jeddah South oil-fired power plant project is being developed by South Korea?s Hyundai Heavy Industries (HHI). Japan?s Mitsubishi Heavy Industries will supply equipment for the plant.
Earlier this year, SEC had announced that it estimated electricity demand in the Kingdom to grow by around nine per cent per annum over the next few years.
Last month, a consortium led by ACWA Power signed a power purchase agreement with SEC to finance, build and operate the US$1.36bn, 2,060 MW Rabigh 2 power plant on the west coast of Saudi Arabia.
SEC also plans to increase capacity at its Qassim oil-fired plant by around 360 MW over the next three years. It has signed a contract with HHI to build the 2,640 MW Shuqaiq power plant, which has been estimated to cost around US$3.2bn.
READ MORE...
Saudi Electricity Company to invest US$27 billion in new projects