A consortium led by the local ACWA Power has signed the power purchase agreement (PPA) for the 700MW Ar-Rass solar photovoltaic (PV) solar plant in Saudi Arabia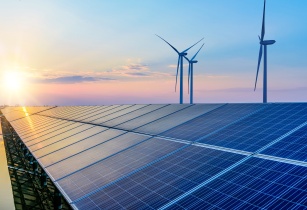 ACWA Power signed a power purchase agreement (PPA) for the Ar-Rass PV IPP, the largest PV project awarded under the NREP. (Image source: Adobe Stock)
ACWA Power was one of three groups which submitted bids for the Ar-Rass PV independent power producer (IPP) project, which was tendered under the third round of the Kingdom?s ambitious National Renewable Energy Programme (NREP).
The developer is expected to reach financial close for the US$450mn project in the fourth quarter of 2022, with the PV project expected to be commissioned by the fourth quarter of 2024.
ACWA Power signed a power purchase agreement (PPA) for the Ar-Rass PV IPP, the largest PV project awarded under the NREP to date.
ACWA Power holds a 40.1% stake in the special purpose vehicle (SPV) created to develop and operate the plant, with the local Badeel, a wholly owned entity of state sovereign wealth vehicle Public Investment Fund (PIF), holding 20% and the State Power Investment Corporation from China holding the remaining 39.9%.
The project will produce enough energy to power 132,000 homes in central Saudi Arabia.
ACWA Power is currently operating the 300MW Sakaka PV IPP, the first PV project tendered under the NREP (round 1), and in 2021 was awarded the contract to develop the 600MW Al-Faisiliyah PV IPP in the second round of the NREP for a world record low tariff of US$1.04/kWh.
ACWA Power has also been appointed by the PIF to develop the 1,500MW Sudair PV IPP, the largest solar project in the kingdom to date.
The project will provide enough power for 185,000 homes and will offset 2.9 million tonnes of carbon emissions a year.
The projects are part of Saudi Arabia?s ambitious target to develop 58.7GW of renewable energy capacity by 2030. Repdo will oversee the development of 30% of this through a competitive tendering programme, with the PIF to procure the rest through directly negotiated contracts with investors.