Etihad Energy Services Company (Etihad ESCO) has been awarded the development, and installation of solar PV systems at Dubai Electricity and Water Authority (DEWA) water reservoirs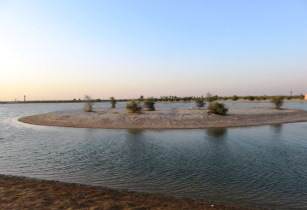 The installation of solar PV systems on DEWA?s water reservoirs will reduce the Emirate?s carbon footprint. (Image source: Wikimedia Commons)
Etihad ESCO will design the solar PV systems and install them on DEWA?s water reservoirs. The installation of solar PV systems on DEWA?s water reservoirs is aimed at reducing the emirate?s carbon footprint and increase the proportion of solar power in Dubai's energy mix.
?The installation of solar PV systems at DEWA water reservoirs comes under the implementation of the vision of HH Sheikh Mohammed bin Rashid Al Maktoum, Vice-President and Prime Minister of the UAE and Ruler of Dubai, to transform Dubai into one of the most sustainable cities in the world. The solar PV systems will promote sustainable development, which will reinforce the UAE?s position as one of the most advanced countries for alternative energy, ?said Ali Al Jassim, CEO of Etihad ESCO.
?Since its establishment, Etihad ESCO has not only brought the best integrated solar solutions but has also offered innovative solutions to address strategic gaps in this sector. The installation of solar PV systems on DEWA?s water reservoirs is another breakthrough, which drives us closer to achieving the Dubai Clean Energy Strategy 2050, that aims to provide seven per cent of Dubai's total power output from clean energy by 2020, 25 per cent by 2030 and 75 per cent by 2050,? said Christos Mimikopoulos, executive director of Solar ? Etihad ESCO.
The company stated that the total installed capacity of solar PV systems on water reservoirs could reach up to 60MWp.
According to a report by Frost & Sullivan, the GCC?s installed solar capacity is expected to reach 76 GW by 2020. Egypt is hoping to interconnect 2,650MW of PV capacity by 2020, Morocco is aiming for 600MW, while Jordan has 540MW of PV projects under construction with more expected before the end of 2017. With a wave of solar projects already underway across Dubai, the emirate is set for a green revolution with alternative energy.