The Ministry of Energy, Mines and Sustainable Development in Morocco has said to extend its support to two conferences on gas and renewable in Casablanca in November 2017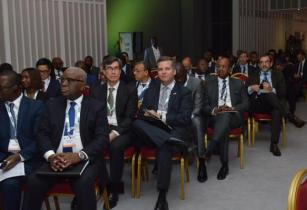 The conferences aim to bring together industry leaders and decision makers discuss for the region?s development. (Image source: ARF)
The co-located events, Gas Options - North & West Africa and the Africa Renewable Energy Forum (ARF), will take place from 29 November 2017 to 1 December 2017.
The conferences are expected to assemble public sector leaders, IOCs, infrastructure developers, investors and IPP developers alongside major national, international and multilateral banks to discuss investment opportunities in Africa?s energy sector.
?Together they will provide developers and gas players a platform to connect with credible stakeholders, build new partnerships and understand the exciting role Moroccans and their African partners across the regions will play in the coming years as billions of dollars are pumped into these economies,? according to Valeria Aruffo, programme manager at EnergyNet.
The partners include Royal Dutch Shell, Karpowership, ACWA Power, DLA Piper, DBSA, Engie, Fieldstone Africa, W?rsil?, White & Case, Jinko Solar, Clarke Energy and Cheniere and etc. With them, the governmental figures from Gambia, Liberia, Mali, Malawi, Mozambique, Uganda, South Africa, Ethiopia, Mauritius and Zimbabwe are also expected to attend the conference.
The North & West Africa Gas Options summit focuses on exploring the evolution of the global gas market as a catalyst for industrial growth for the region, linking with Europe and the development of gas-to-power projects within the ECOWAS and Maghreb regions. The programme is also expected to discuss gas utilisation for the downstream sectors and the impact of the gas economy in North and West Africa will have on the ECOWAS region.
The ARF aims to explore the role of renewable energy in achieving a sustainable energy mix by delving into the financing of clean energy projects, with providing support to both investors and governments in formulating an integrated strategy for the development in the region.