Abu Dhabi Quality and Conformity Council (QCC), responsible for developing quality infrastructure and raising awareness on quality standards in Abu Dhabi, has unveiled a conformity assessment scheme to verify the quality, safety and sustainability performance of solar photovoltaic (PV) systems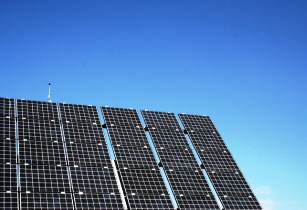 RSB?s regulatory framework for small-scale PV systems targets all customers of Abu Dhabi Distribution Company and Al Ain Distribution Company. (Image source: Fran Gambín/sxc.hu)
The scheme allows suppliers and manufacturers of solar PV systems that meet the requirements outlined in the certification scheme to apply through the QCC?s Jawdah Online System and obtain the Environmental Performance Trustmark.
The Small-Scale Solar PV Systems Conformity Assessment Scheme will ensure the compliance of solar PV systems to the Regulatory & Supervision Bureau?s (RSB) electricity wiring regulations and small-scale solar photovoltaic energy-netting regulations.
Engineer Abdullah Hassan Al Muaini, executive director of Conformity Scheme Services at QCC, said, ?The Solar PV Systems Certification Scheme was developed as part of the QCC?s mandate to support Abu Dhabi?s ambitious economic diversification strategy and achieve its effective integration into the global trade system as a leading manufacturer of quality, sustainable products. The scheme will ensure the compliance of solar PV systems to the RSB.
?With the development of a certification scheme dedicated to solar PV systems, the QCC is responding to the industry?s need by identifying the key specifications of products, aligning international testing and control standards, and connecting the market?s stakeholders with the authorities? requirements. This would ensure the safety, quality, performance and uniformity of solar PV systems while allowing the industry and authorities to fully access the benefits of renewable energy standards and performance of solar PV systems.?
Ali Al Mashjari, director of production and electricity services at Regulation & Supervision Bureau (RSB), added, ?We are delighted with the launch of the Solar PV Systems Certification Scheme which increases consumer confidence in small-scale solar PV systems. The scheme will ensure the highest quality standards and adherence of manufacturers and suppliers of small-scale solar PV systems to the requirements of the conformity certificate. This will encourage more house owners and companies to adopt PV systems to meet part of their energy needs.
?As the regulator of water, electricity and sewerage services sectors in Abu Dhabi, RSB has developed a solid regulatory framework that promotes the widespread expansion of clean and renewable energy in the emirate through the generation of solar power at homes and buildings. The will allow our citizens to meet their electricity needs right from their homes.?
RSB?s regulatory framework for small-scale PV systems targets all customers of Abu Dhabi Distribution Company and Al Ain Distribution Company, and hence it is available to all households and commercial and non-commercial establishments in the emirate.