Bidding for a 100MW solar project in Saudi Arabia, worth an estimated US$640mn, is to open in the first week of 2013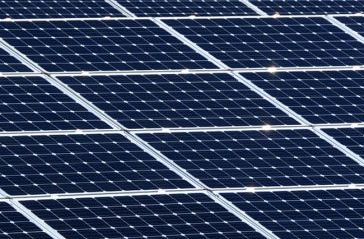 Bidding for a solar project in Saudi Arabia is to open in the first week of 2013. (Image source: Wikimedia)
The project, set to be built in Makkah municipality, is expected to attract interest from numerous consortia made up of dozens of international companies, Mayor Osama bin Fadl Al Bar told business daily Al Eqtisadiah.
?About 20 international consortia consisting of about 100 companies will compete for the execution of the project,? Al Bar said.
Al Bar added that the winning bidder will decide on the location of the two million square metre site for the project and will be paid in monthly instalments of US$2.7mn.
?The contractor would buy the piece of land whose ownership would return to the municipality at the end of the contract,? he added.
The mayor said he expected the project to save about US$587mn on the municipality?s general budget for electricity bills.
?We have been asking citizens to use solar energy instead of electricity. We should set an example. The government incurs about three times the value of the electricity bill paid by the citizen for each kilowatt of power he consumes. By using solar energy, the government will save a lot of money it used to spend on electricity,? Al Bar remarked.
The mayor said the success of the project would encourage other municipalities and government departments to follow suit.
?Solar energy will also save the local consumption of oil which is expected to be eight million barrels a day by the year 2030,? he added.