Alstom Grid has been awarded two contracts worth a total of US$83.1mn by the Saudi Electricity Company (SEC) for five substation extensions and two new substations.
Alstom Grid's scope includes complete project management from initial design, procurement and logistics, to commissioning, as well as the supply of the 132 kV power transformers, capacitor banks, and automation solutions.
The five substation extensions are located in Dirab, Huraymila, Al-Hayit, Baqaa and Al-Rosan. The two new 132 kV / 13.8 kV substations both located in Riyadh will improve energy supply to the King Faisl Hospital and the Al-Taawoon neighborhood.
The engineering, project management and the development of the automation solutions will be carried out locally, enhancing Alstom Grid's sustainable footprint in Saudi Arabia. The projects are expected to be completed by December 2012.
The existing total Saudi generation capacity is around 40 GW. Based on an expected seven to eight per cent growth in electrical demand, this will reach 70 GW by 2020.
As a result, the authorities embarked on a long-term, ambitious development plan to strengthen the kingdom's energy infrastructure. Under this programme, the Alstom Grid turnkey projects will increase the capacity and the efficiency of the electrical grid in the central part of the country.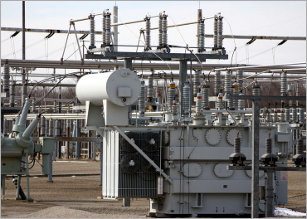 "We are proud to further strengthen our partnership with SEC and confirm our commitment to the important Saudi Arabian market with these contracts," stated Henri Poupart-Lafarge, President of Alstom Grid. "Our global and local experts are focused on bringing reliable and effective solutions that will help SEC expand and strengthen its electrical grid."
Mr. Saleh Al-Onaizan, CEO, Transmission Co. in SEC. added "Alstom Grid is one of our key partners for our growth and these two major contracts reinforce our strategic collaboration. "
These projects will build on Alstom Grid's several references in the country, which include successful delivery of the world's largest Gas-Insulated substation and the Gulf's largest High Voltage Direct Current (HVDC) converter station, 3x600 MW - interconnecting the the six member GCC states.