Saudi Arabian manufacturer Bahra Cables has signed a US$106.6mn (SAR400mn) contract with Saudi Electricity Company to supply the utility firm with low- and medium-voltage cables throughout 2013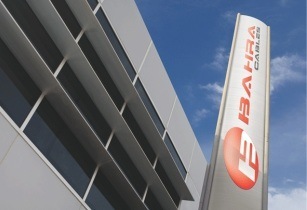 Bahra recently opened a PVC production plant with an annual capacity of more than 36,000 tonnes. (Image source: Bahra Cables)
Bahra Cables CEO Talal Idriss said, "We are pleased with the great confidence given to the company by one of the major national companies in our products under this deal.
"As usual, we will fulfil the terms and conditions specified therein to maintain the confidence of our clients inside and outside Saudi Arabia."
In recent years Bahra, an affiliate of Construction Products Holding Company (CPC), has supplied products to projects throughout Saudi Arabia, including the Metro Al-Mashaer and the expansion of the Holy Mosque in Makkah, as well as to King Abdulaziz Airport in Jeddah.
The firm recently opened a PVC production plant with an annual capacity of more than 36,000 tonnes in the country and, according to Idriss, Bahra was also the first Saudi Arabian cable manufacturer to attain the ISO 14001:2004 and OHSAS 18001:2007 certifications.