Dubai Electricity and Water Authority (DEWA) awarded contracts worth US$19mn to several leading companies to supply 838 km of low-voltage power cables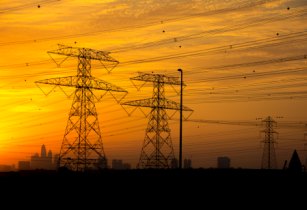 It is expected that the manufacture and supply of these cables will be completed by September 2019. (Image source: Manprit Kalsi/ Unsplash)
The contracts are awarded as part of its ongoing efforts to provide reliable and efficient services to meet expansion requirements of the electricity distribution network.
The contracts include the supply of cables across different regions in Dubai to keep pace with the continued growth in demand for electricity from various consumer sectors.
Saeed Mohammed Al Tayer, MD and CEO of DEWA, said, ?We are moving ahead with our vital development projects, particularly in infrastructure, and these projects will be applied to various projects at DEWA, contributing to the increase in capacity, efficiency, and reliability of the electricity distribution network."
"This will ensure a continuous and stable supply of electricity to DEWA?s customers, thus achieving Dubai?s sustainable and happy development for its future generations,? he added.
It is expected that the manufacture and supply of these cables will be completed by September 2019.