Global provider of energy management solutions Landis+Gyr and mobile giant, Ericsson have entered into partnership to offer smart metering solutions aiming to provide smart grid environments in cities across the Middle East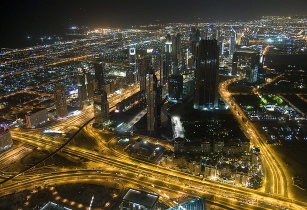 Ericsson and Landis+Gyr will design smart energy networks across the Middle East to expand their smart products and services. (Image source: crazy diamond)
The new deal will see Ericsson and Landis+Gyr offering support to utilities across the region, with solutions that provide essential data needed to develop active relationships with end-users, Ericsson said.
?Ericsson?s expertise complements our own, allowing us to expand our smart products and services into the Middle East, thereby empowering utility providers with our ever-evolving, future-proof services portfolio,? said Rajiv Sawhney, managing director Middle East at Landis+Gyr.
According to Ericcson, the companies aim to create smart energy networks that are able to collect large amounts of data, providing opportunities for efficient grid and energy consumption management.
?Mobility and connectivity is driving the transformation to the Networked Society in the Middle East, and cities across the region are aware now ? more than ever ? of the importance of sustainability. In partnership with Landis+Gyr, we are able to deliver smart solutions to the energy sector, allowing utility companies to improve energy consumption and to use connectivity for sustainability,? stated Rafiah Ibrahim, president of Ericsson region Middle East and East Africa.