Kuwait Ministry of Electricity and Water (MEW) has chosen Alstom Grid to implement a fully integrated grid management solution for Kuwait town district.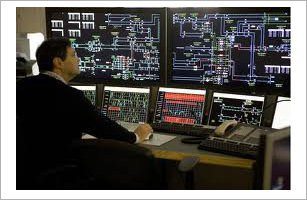 Alstom Grid to supply Smart Grid for Kuwaiti district.
The project will include an upgrade of Kuwait town district control center's Energy Management System (EMS), a new Integrated Distribution Management System (IDMS) and an Asset Management System (AMS).
A single system
Through its e-terraplatform and e-terradistribution solutions, Alstom will create a single system for managing the medium and high voltage operations of the Kuwait Town District Control Center.
"Alstom's leadership in both traditional grid management and smart grid operations will allow the District of Kuwait Town to quickly adapt to future changes in the system, integrate smart devices and applications, and renewable generation, while maintaining the same high standard of efficiency and reliability of their grid," said Karim El-Naggar, Vice President of Network Management Solutions for Alstom Grid.
Increased reliability and efficiency
In addition to managing the real-time operations of the grid, the system access will be extended to maintenance departments to better manage MEW's assets, review their health index, and decide on appropriate maintenance strategies. This new approach combines the previously separated operation and maintenance processes, allowing the operators to have a holistic view of the entire system for increased reliability and efficiency.
e-terra solution suite
"Alstom's fully integrated solution will take us into the smart grid design of our system, along the recommendations of the Smart Grid Maturity Model. Alstom's e-terra solution suite will improve our grid's reliability and efficiency, while providing advanced network security functions for our grid operators and actionable asset information for our maintenance staff," said Mr. Ali Al Wazzan Aus (Supervisory Control Centres and Information System & Supervision), of Kuwait MEW.