ABB has won orders worth more than US$70mn from Saudi Electricity Company (SEC) to construct five new substations.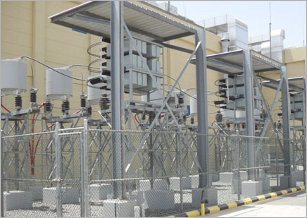 ABB has won orders worth more than US$70mn from SEC.
ABB will design, supply, install and commission the 110/13.8 kilovolt (kV) substations that will enhance grid capacity and help meet the growing demand for electricity in the Western and Central regions of the country.
Addressing electricity demand
"These substations will increase capacity and strengthen the transmission and distribution grid to address growing electricity demand from residential and commercial consumers," said Mahmoud Shaban, Country Manager, ABB in Saudi Arabia.
Supply of key equipments
Key equipment supplies include the GIS (gas insulated switchgear), transformers, the auxiliary AC/DC system and capacitor banks.
ABB will also supply the SCADA (supervisory control and data acquisition) system, the automation, control and protection equipment, and the global IEC 61850 standard compliant communication system.
This will enable centralized remote monitoring and control of power assets located at multiple sites. The substations are expected to be commissioned in 2014.
Eastern and central regions
ABB recently announced similar orders worth more than US$250mn for new substations and reinforcement of existing ones in the eastern and central regions.