Siemens has signed two contracts with Saudi Electricity Company (SEC) to construct static var compesators (SVCs) in Saudi Arabia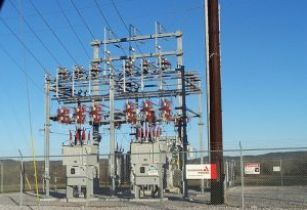 Siemens would provide transformers, switchgears and protection systems for sub-stations. (Image source: AngelSharum/Wikimedia Commons)
SEC said that the SVCs will be constructed at Madinah East, Hail 2 and Al Jouf-2 sub-stations, with a capacity of 380kV each. Through the SVCs, Siemens would provide protection systems, transformers, switchgears, civil and electro-mechanical work. The project execution is expected to take two years.
Arja Talakar, CEO of Siemens Saudi Arabia, said, ?The construction of SVC will play a vital role in the stability of the network and smooth transmission of power in Madinah, Hail and Al Jouf regions, particularly in the time of high demand during summer, Haj and Ramadan.?
Officials from Siemens added that its latest technology ? SVC plus ? will be used for the first time in the Kingdom to enhance the performance of the SEC transmission networks of western and central regions of Saudi Arabia.