Manufacturing company SPX has won a contract from EPC Al-Toukhi to supply cooling water heat exchangers for five new power and desalination plants in Saudi Arabia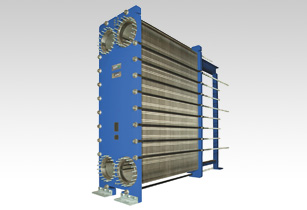 The light crude-fired plants will be located 40 km south of Yanbu Al Bahar. (Image source: SPX)
According to the agreement, three units will be installed on each of the five new plants starting from 2016. The heat exchangers will be manufactured in Kolding, Denmark.
The light crude-fired plants will be located 40 km south of Yanbu Al Bahar and have capacity of up to 2,500MW and 550,000 cu/m per day.
Colin Elcoate, V-P business development at SPX, said, ?We have a proven reputation in providing a wide range of safe and efficient solutions to the industry and in the manufacture of leading plate heat exchangers. We are delighted to receive this order in Saudi Arabia, which is located in a strategically important region for us.?