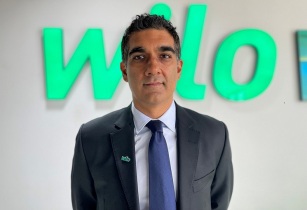 Wilo Middle East, one of the leading manufacturers of pumps and other water management solutions, is set to participate at Expo 2020 Dubai?s Water Business Forum on 22 March 2022, in light of the Expo Water Week and the United Nations-led World Water Day
---
Rishi Bhojwani, service director at Wilo MENA, will take part in a panel discussion themed
?Future Development of Water as a Source of Connectivity,? which will be held in the Estonia Pavilion.
The Expo 2020 Water Week will bring businesses together in an effort to create new opportunities for communities, while also improving water resources and ecosystems. Wilos participation in the forum is intended to foster partnerships and harness innovation, as well as to discuss and address issues related to water access, management, and distribution in a sustainable way.
The theme, ?Future Development of Water as a source of connectivity,? will discuss a range of topics such as innovations to advance water sustainability, port development and maritime transport connectivity, and accessibility to water for urban and rural communities. The session will further conclude with a Q&A session, where participants can actively interact with the panellists.
?It is a great honour for us to be participating at the Expo 2020?s Water Business Forum. As a result of the global water shortage, water is becoming an increasingly valuable commodity. We foresee the uninterrupted supply of clean water for drinking, agriculture, and industrial practices as one of the greatest challenges in the future, and aim to offer tailored solutions to tackle it. Wilo has been constantly working on effective approaches that tackle water management issues, which is why we are excited to participate in the Water Business Forum,? stated Bhojwani.
The special Water Week at Expo 2020 will allow citizens, stakeholders, and constituents to discover ways to preserve and sustainably manage water. In addition, the Water Business Forum aims to highlight progress and best practices in ensuring clean and adequate water for people, industries, and the planet. Wilos participation in Expo 2020 Dubai will mark another milestone in the firms success, as it is one of the largest events in the region.