The Arab Petroleum Investments Corporation (APICORP), a multilateral development bank focused on energy investments, has signed an oversubscribed Shariah-compliant syndicated financing worth US$400mn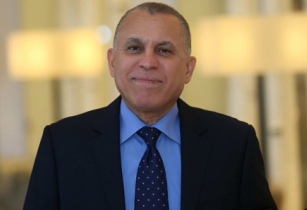 Hesham Farid is the managing director for treasury and capital markets at APICORP. (Image source: APICORP)
The five-year financing of the commodity Murabaha facility was provided by a group of leading Saudi banks consisting of Banque Saudi Fransi, Riyad Bank, SABB and Samba Financial Group.
HSBC Saudi Arabia acted as the lead arranger for the credit deal on behalf of APICORP. The financing facility is expected to be used for general corporate purposes including expanding APICORP?s portfolio of equity investments in regional energy projects.
Commenting on the agreement, Hesham Farid, managing director for treasury and capital markets at APICORP, said, ?There is a strong appetite among lenders to provide financing to APICORP, which is a testament to our robust balance sheet, excellent track record and overall creditworthiness.?
This transaction further points at APICORP?s ability to tap into multiple funding markets such as regional and international, as evidenced by its RegS Sukuks, 144a Bonds, Asia Dim Sum and Formosa deals.
In addition, the strong creditworthiness is backed by the AA3 rating by Moody?s, as well as APICORP?s enhanced credit profile from stable to positive.
APICORP aims to foster the development of the Arab world?s energy sector and petroleum industries. The corporation is owned by 10 Arab oil-producing countries. APICORP makes equity investments and provides project finance, trade finance, advisory and research to the energy industry in its member states and the region.