Emirates NBD, one of the largest banking groups in the Middle East, has published a report on North Africa?s economic outlook 2019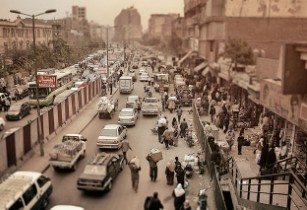 ENBD anticipates an improvement in Egypt?s FDI in 2019. (Image source: Simon Matzinger/Flickr)
Algeria
Algeria, which is readying for presidential elections, will see a GDP growth of 2.2 per cent as against 1.8 per cent recorded in 2018 fiscal, according to a forecast by Emirates NBD.
Though the oil prices are likely to remain lower, the ENBD report said, Algeria could make it up with increased oil production.
Eyeing on the elections in April, the government has announced a boost to social spending in its 2019 budget. It aimed at diffusing the protests sparked by President Abdelaziz Bouteflika seeking another term.
Egypt
Emirates NBD purchasing manager?s Index for Egypt?s non-oil private sector dropped from 48.5 in January to 48.2 in February.
The report added that the index remained below 50, and while improvement is expected in 2019, Egyptian firms remain under pressure. Since December 2017, output was also reduced at the fastest rate, with survey respondents attributing it to bad weather and poor market conditions.
Morocco
ENBD forecasts that Morocco?s real GDP growth would fall from three per cent in 2018 to 2.7 per cent in 2019. This is partly due to the negative impact of boycotts and price-related protests that rocked the country in the middle of the year.
The outlook for economic growth in Morocco is underpinned by the sectors such as agriculture, tourism and automotive production.
The agriculture sector, which accounts for 12.9 per cent of total output in Morocco and employs about 40 per cent of the workforce, remains the biggest determinant of economic performance. ENBD expects that this sector will exert a further drag on growth in 2019.
Tunisia
Tunisia?s real GDP growth, driven by agriculture and tourism, is expected to grow at a rate of 2.7 per cent in 2019, bettering an estimated 2.5 per cent in 2018, the report stated.
While inflation declined in January, it remained high at 7.1 per cent, leading to a dip in household spending, making the prospect for the Tunisian consumer rather dim.
Coming to the investment section, the ENBD reveals that the public-sector wage bill in Tunisia is among the highest in the world and has been a continuous drag on the government?s efforts to cut spending. This has resulted in weakening the country?s status as an investor-state and affecting the investors? perception of the country.