Bapco, the national oil company of Bahrain, has appointed Innovate Tax as its preferred partner to provide automated VAT determination services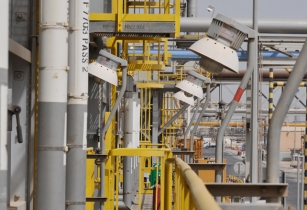 Bapco has expanded its supplier base across multiple territories. (Image source: Bapco)
The news comes as the Bahraini Government edges closer towards the January launch date of the new VAT regime; following other GCC member states such as The Kingdom of Saudi Arabia and UAE that have already implemented VAT.
Despite the declaration from the Ministry of Finance of the Kingdom of Bahrain this week - which announced a delayed start date for VAT applicability for businesses whose total sales do not exceed 5 million Bahraini dinars - there is still a significant number of businesses that have yet to make the necessary arrangements to ensure that they will be able to comply with the new legislation when it takes effect.
Upon the government of Bahrain?s statement that it had passed the VAT legislation, there persisted a common misconception amongst businesses that the obligations under the law would present few problems, as the quantity of applicable tax treatments seemed relatively few, in comparison to say other nations, where VAT had been in place for some time.
Bapco adopted a different view, in recognition that there were, in fact, a number of complexities in determining the correct tax treatments needed, including rules around VAT exemptions and exceptions.
The company immediately went out to market in search of an indirect tax specialist that could appreciate the potential complications around VAT determination and its intricate, far-reaching and multifaceted business operations.
After hearing proposals from several technology companies, Bapco identified Innovate Tax as its partner of choice to undertake the project of upgrading its finance systems to make it ?VAT ready,? owing to Innovate Tax?s reputation of delivering rapid, accurate and integrated tax automation ERP enhancements.
In order to bring the project to fruition, Bapco has expanded its supplier base across multiple territories. In light of the new VAT legislation, each country presents Bapco with new import and export challenges when it comes to determining correct tax treatments.
By working with Innovate Tax, Bapco has ensured that not only will it be ready for Bahrain VAT at the beginning of the New Year, but for any and all global indirect tax developments that emerge within all the years to come.