Beyon, a technology group, has enabled digital transformation across the MENA region's public and private sectors through access to world-class connectivity and digital growth solutions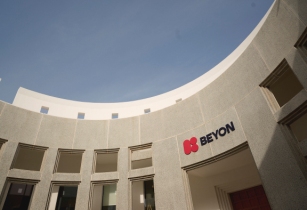 Beyon leverages a legacy of success resulting in a thriving digital growth portfolio that strengthens regional market advancement. (Image source: Beyon)
With roots in the Kingdom of Bahrain, Beyon leverages a legacy of success resulting in a thriving digital growth portfolio that strengthens regional market advancement and beyond with collaborative partnerships, innovative launches, and geographic expansion.
Beyon aims to extend its presence and highlight the region's business prominence on a global map while synergising the benefits from its diverse brand portfolio and offering comprehensive solutions for the region's SMEs notably in the ICT solutions, cybersecurity, and gov-tech sectors.
"While undergoing this modernisation journey and operational shift from a telecom-focused business to a digital powerhouse, our core mission towards advancing the digital future is a central constant. The strategic move to diversify our operations drives us to reorient our business strategy and facilitates the development of a holistic understanding of our customers' needs in order serve them better, and ultimately achieve success in the region," commented Shaikh Abdulla bin Khalifa Al Khalifa, chairman of Beyon.
Success in Bahrain provides a vital stepping stone for further enhancement and commitment to regional enterprise growth. The combination of telco connectivity and the thriving and diverse digital growth portfolio demonstrate Beyon's investment in the progression of a digital future for business prosperity and knowledge transfer.
In Bahrain, the Bahrain Commercial Facilities Company (BCFC) is set to onboard the innovative digital identity and digital postbox solutions being the first Bahraini financial services institution to do so.
There are also partnership agreements with leading financial institutions such as BENEFIT in place along with MOUs with government entities including National Cyber Security Centre (NCSC), Survey & Land Registration Bureau (SLRB), and Real Estate Regulatory Authority (RERA).
The division has also signed a partnership with Egypt Post to provide a highly secure digital electronic registered mail platform, which will be named 'Bareedi'.
"We aim to become a name synonymous with innovation and digital efficiency, not only in Bahrain but across the region and beyond," commented Mikkel Vinter, CEO of Beyon.
"This laser-sharp focus on developing our connectivity business and furthering our digital strength through strategic partnerships and acquisitions has helped us understand the wider market while cementing our position in Bahrain and building our credibility as we grow across the region and beyond. Likewise, we have exciting plans in place for the future as we expand our line-up of digital companies," concluded Vinter.