Engie has signed an agreement with the SPIE Group to acquire SPIE Morocco?s operations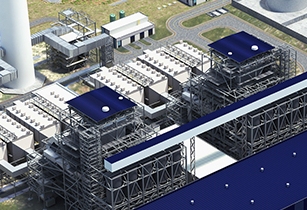 Engie aims to create environment for the development of energy efficiency services in Morocco. (Image source: Engie)
SPIE Morocco is an important player in the electrical works, heating, ventilation and air conditioning (HVAC), telecommunication systems and multi-technical maintenance market in Morocco.
Commenting on the acquisition, Bruno Bensasson, CEO of Engie Africa, said, ?This acquisition is in line with Engie?s strategy of becoming one of the leading energy services companies on the African continent.?
By integrating SPIE Morocco?s skills, teams and operations, Engie aims to expand its energy services in Morocco and is taking a major step forward in its ambition to become an integrated energy services provider in Africa.
Engie is active in Morocco in multi-technical maintenance and facility management through its subsidiary Cofely Morocco. Recently, Engie and Finatech Group have finalised the creation of a joint venture for energy services across African markets.
With more than 1,300 employees, the new entity is expected to serve as an operational platform supporting its industrial and service-sector customers in Morocco and in other African countries enabling Engie to consolidate its position as energy transition leader on the African continent.