The introduction of value-added tax (VAT) will substantially strengthen and diversify the UAE government revenues in the coming years, according to a recent statement released by the International Monetary Fund (IMF)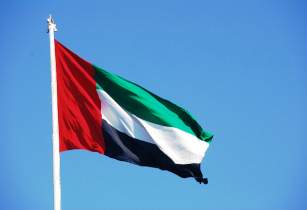 On 30 September, the UAE Cabinet approved a 17.3 per cent rise in the UAE Federal budget for 2019 compared to this year. (Image source: Paolo Rosa)
An IMF team led by Natalia Tamirisa visited the UAE from 18-30 September to conduct discussions for the 2018 Article IV Consultation.
According to Tamirisa, the economy has been adapting well to a prolonged decline in oil prices since 2014 and a gradual recovery in non-oil activity is underway. With oil production and UAE government spending set to rise, the overall growth is projected to strengthen to 2.9 per cent this year and 3.7 per cent in 2019.
The VAT has aided a 3.5 per cent inflation this year but that should ease afterwards. The fiscal deficit is expected to remain stable at about 1.6 per cent of GDP this year and turn to a surplus next year. The current account surplus will exceed seven per cent of GDP this year.
?Given large fiscal buffers, ample spare capacity, and rising investment needs for Expo 2020 Dubai, the government has appropriately switched to providing stimulus to the economy. Front-loading stimulus measures and focusing them on productive spending, consistent with the Vision 2021 goals of diversifying the economy and raising productivity, would augment their impact on growth.?
IMF also suggested that continued improvements in spending efficiency and strengthening non-oil revenue, including by gradually replacing a system of numerous and regressive fees with corporate taxation, would help achieve these goals.
Also, the government?s recently announced plans to liberalise foreign investment, introduce long-term visas for professionals, and ease licensing requirements and business fees ? once implemented ? will be a welcome step in this regard.
?Continued improvement of economic policy frameworks and coordination, and enhancing statistics would help align policies with the Vision 2021 goals for non-oil growth and further diversification of the economy.?