Provider of hotel industry performance forecasts, STR Global, has announced that there are 633 hotels under contract in the Middle East/Africa region in a new report published by the firm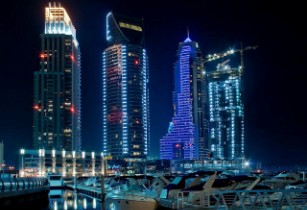 The data published in the report does not include ?unconfirmed? projects. (Image source: Shimona Carvalho/ Flickr)
The ?under contract? data in the Construction Pipeline Report, which was released last month, includes projects in the construction, final planning and planning stages but does not include projects in the unconfirmed stage, the report stated.
Among the chain scale segments, the upper upscale segment accounted for the largest portion of rooms under contract, at 36 per cent with 53,257 rooms.
The upscale and luxury segments also accounted for more than 15 per cent of under contract rooms, with 20.8 per cent (30,703 rooms) and 18.8 per cent (27,820 rooms) respectively, the report added.
STR Global also noted in the report that the upper upscale segment made up the largest portion of rooms under construction with 29,770 rooms making up 40.3 per cent, followed by the luxury segment (22.2 per cent with 16,448 rooms) and the upscale
segment (19.9 per cent with 14,699 rooms).
STR Global provides performance, supply and demand, and forecast data on the global hotel industry.