The imports of construction materials in Algeria witnessed an increase in 2014 by 15.6 per cent valued at US$3.65bn, stated the National Statistics and Data Processing Centre (CNIS)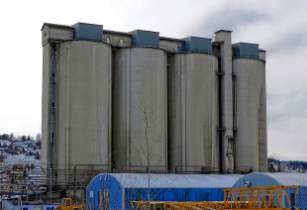 The cement industry import bill touched US$513.67mn, which is an increase of 28.4 per cent from 2013. (Image source: AstridWestVang/Flickr)
The data submitted by the CNIS stated that key building materials included wood, cement, iron, ceramic and aluminium. The imports increased to 10.13mn tonnes in 2014, from 8.92mn tonnes in 2013.
Particularly, the cement industry imports bill increased by 28.4 per cent to reach a total of US$513.67mn in 2014, compared to US$400mn in 2013, added the CNIS report. Iron and steel are the largest materials to be imported in Algeria, representing 57.56 per cent of the total imports bill.
The increased need for infrastructure was one of the main reasons for the increase in construction materials imports. Leading importers of products from Algeria include Spain, Italy, France, Britain, The Netherlands and USA. Some of the leading product suppliers in Algeria include China, Spain, Italy, Germany and the USA.
However, the country has come up with several measures to encourage national production and urge building firms to purchase locally-produced construction materials.