Saudi Industrial Property Authority (MODON) has signed agreements for the planning phases of four new industrial cities in Riyadh, Dammam and Jeddah.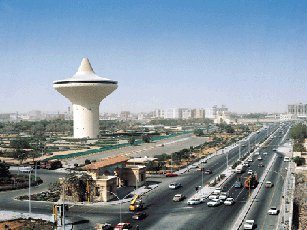 MODON finalises planning agreements for new industrial cities
H.E. Abdullah Ahmed Zainal, the Chairman of the Board of Directors of MODON, signed the deals for Phase 2 of Sudair City for Industry and Business, completion of Al-Kharj Industrial City, Dammam 3rd. Industrial City and Jeddah 3rd. Industrial City.
The cost for these agreements amounts to US$16.2mn with the total area of the ??land that will be used is 167km as a master plan and 65km as a detailed plan.
MODON contracted major international and local companies such as Halcrow Group, Monitor Group, Mouchel, Buro Happold, Atkins Company, CH2M and IBI. More than 28 local and international advisory offices applied to compete in the implementation of these projects.
The scope of work includes: Project management, Feasibility study, Master plan, Infrastructure design and Environmental studies.
MODON is embarking on the company's largest ever expansion with new industrial cities being planned alongside the expansion of existing industrial cities, stated Director General, Dr. Tawfig bin Fawzan Alrabiah in a company statement.
The space allocated for industrial cities will double over the next five years, from 74 million square metres to 150 million square metres.
Dr. Alrabiah added: "The industrial cities where the expansion projects have been developed or implemented during the period from 2008 to 2010 in Dammam 2nd. Industrial City, Jeddah 2nd. Industrial City, Al-Kharj, Sudair, Madinah, Ar'ar and Jazan, all witnessed great interest by businessmen and the lands have been allocated in record time and before the completion of the development works."
It is worth mentioning that MODON is currently overseeing 20 existing industrial cities in different regions of the Kingdom such as Riyadh (1st. & 2nd.), Jeddah (1st. & 2nd.), Dammam (1st. & 2nd.), Makkah, Madinah, Qassim, Ahsa', Assir, Al-Jouf, Tabuk, Ha'il, Najran, Jazan, Al-Kharj and Ar'ar, in addition to Sudair City for Industry and Business and Petro Rabigh complex).