The construction sector in Oman is witnessing robust activities with a total of 2,410 active projects exceeding US$190bn in April 2018, according to BNC Network, one of the largest project intelligence providers in the MENA region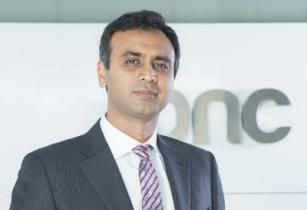 Avin Gidwani is the CEO of BNC Network. (Image source: BNC)
Among these, 1,840 projects worth US$61bn are urban construction projects while 70 projects worth US$39bn are in the oil and gas sector and 150 projects worth US$32bn are in transportation.
With crude oil price hovering around US$70 per barrel, the GCC countries including Oman could see an increase in government reserves ? part of the windfall is then expected to be invested in large infrastructure projects, energy and power projects that will help the economy to grow further.
As many as 230 developments worth more than US$29bn are utility projects, while 110 projects worth US$27bn are industrial projects.
In terms of the status of these projects, 1,730 projects worth US$57bn are in progress and 350 projects worth US$71bn are under planning. Of these, 240 projects worth US$55bn are in concept and 110 projects worth US$15bn are in design.
BNC?s report comes as delegates gather for Windorex + Glass and Aluminium Oman trade show that starts on 7 May 2018. The 3rd edition of this international vent seeks to build on the overwhelming success of the previous version attracting more than 5,400 industry professionals.
As many as 330 projects worth more than US$61bn are currently on hold, according to BNC Oman Construction Intelligence Report. This means, in terms of value, more than a third of the US$190bn worth of projects are currently on hold.
?With a significant increase in contract award during Q4 2017, as compared to the preceding year, there is a significant amount of construction work on-going and the project pipeline indicates a stable construction market in the coming two years,? said Avin Gidwani, CEO of BNC Network. ?If the current oil price holds, we expect several projects that are currently on hold to resume, providing a positive impetus to the overall economy of Oman.?
?The increase in oil price is a good sign for the oil exporting countries of the GCC which helps the current account deficit to turn into current account surplus,? Gidwani added.