Abdul Rahim Architectural Consultants (ARACO), a consultant in design and engineering services in the UAE, has announced the completion of 35 per cent construction in The Villa project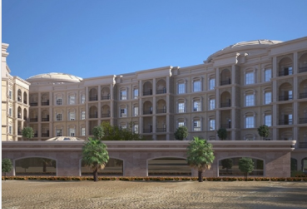 The villas have spacious areas to accommodate a practical and high-end lifestyle. (Image source: ARACO)
The project is a residential development master-planned by Dubai Properties and boasts the construction of 18 high-end villas. ARACO was appointed by Tadhamon Capital for part of The Villa Project in Dubailand.
Divided into four neighbourhoods, the entire development of The Villa will feature hundreds of homes, said ARACO.
To meet the needs of families in the emirate, the villas are available in a variety of sizes. Each villa features five bedrooms, including one master and one guest, and a maids? room.
The 18 villas have elegant designs and finishes along with spacious areas to accommodate a practical and high-end lifestyle. In addition, the villa community features an international supermarket, cafes, restaurants, jogging and bicycle tracks, children?s nursery and play areas, in addition to being a well-established gated family-oriented community, according to the company.
Throughout the project, ARACO will provide engineering design services, including architectural, structural and MEP, in compliance with the standards and regulations set out by Dubai Properties.
Speaking to the press, Abdul Rahim Lari, managing director of ARACO, commented, ?We are very excited to work with Tadhamon Capital on this project and we look forward to a fruitful and mutually beneficial relationship with this well-established company, in this project and in many more to come.?
ARACO is one of the leading engineering consultants in design, supervision and project management in the UAE.