With an aim to promote Dubai as a global real-estate investment destination, Dubai Land Department (DLD) has launched two roadshows and a number of workshops in Moscow, Russia from 24-25 November 2017, in addition to two scheduled launches in London from 3-4 December 2017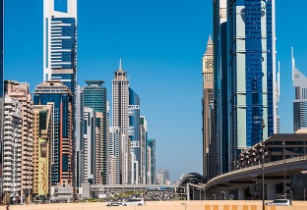 Dubai aims to appear as preferred destination for real estate investment. (Image source: Bertrand Duperrin/Flickr)
The initiative aims to familiarise residents of Russia and the UK with the Dubai property market and its real estate developers.
As Russian and British nationals are amongst the top investors in Dubai, the roadshow initiatives focus on promoting the real estate sector in different markets around the world.
According to DLD, Russian nationals have traditionally been attracted to Dubai?s real estate offering, which features relatively lower prices compared with New York, Paris, Hong Kong and Singapore. The sunny climate of the city, its good flight connections with larger Russian cities, strong health and transport infrastructure and abundant leisure facilities attract Russian buyers and investors to invest in Dubai?s market, said DLD.
Majida Ali Rashid, assistant director general and head of the real estate investment management and promotion centre at DLD, commented, ?Dubai real estate has been a favourite for buyers from Russia and the UK, and through these exclusive roadshows we would like to reach out to important target audiences which include high-net worth investors, individual buyers, groups of investors looking to invest in multiple units, institutional investors and developers or financial institutions looking to invest in bulk units.?
?The roadshows are a unique opportunity for participating developers to engage with an important target market and present what they have to offer in these two countries,? he added.
Majid Saqr Al Marri, senior director real estate promotion for real estate investment management and promotion centre at DLD, said, ?Properties in Dubai provide some of the world?s best investor returns in terms of appreciation and rent. More than 14mn visitors arrive in Dubai every year looking for short-term rental opportunities, and this number is expected to grow to 20mn by 2020 as Expo 2020 approaches.?