Equipment distributor and dealer Galadari Trucks and Heavy Equipment has launched a new Komatsu excavator in the UAE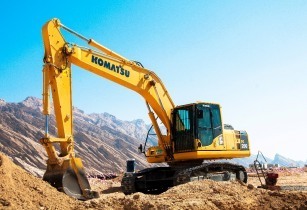 The excavator PC200-8MO is the latest addition to the Dash-8/200 Komatsu Excavator series. (Image source: Komatsu)
The excavator PC200-8MO is the latest addition to the Dash-8/200 Komatsu Excavator series and has been developed under environment, safety and ICT standards, stated Galadari Trucks.
The new machine comes with a high definition multi monitor, engine and hydraulic controls, hydraulic loss reduction and high performance cooling; it also consumes less fuel and has lower emission levels, added the company.
Samer Khalid, general manager of Galadari Trucks and Heavy Equipment, said, ?The new Komatsu Excavator includes major fuel economy improvements that more customers can realize by reducing hydraulic loss and employing new engine control technologies, all while maintaining optimum operating performance.?
Company officials added that the growing scope for infrastructure and the boom in the property and real estate sector, especially Dubai, has encouraged Galadari to invest in heavy machinery. The launch of the new excavator is part of the company?s latest efforts to achieve a double-digit growth rate in the next two years.