TVH group has revamped its Climax website that aims to meet customers? demand to easily find the handling product of their choice using filters as well as place request for a form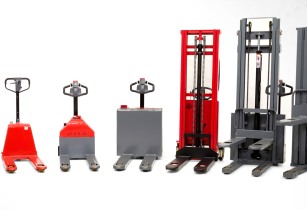 Customers will get detailed description of the products in the new website. (Image source: TVH)
Belgium-based TVH group is active in the market of forklift trucks, aerial work platforms, agricultural tractors and industrial vehicles. The company also involves in material handling, industrial and agricultural equipment parts and accessories. In addition, TVH also has training centre to provide training and technical courses for the drivers.
TVH said that all product photographs can be viewed in detail by zooming them in the new website.
Climax is a private label of TVH with a range of handling products including manual, semi-electric and electric pallet trucks, lift tables and stackers. Electrical mini pullers are another product of Climax.
Being present in the market for around 17 years, the brand focuses on ergonomics, versatility and durability of the products.
According to TVH, while the old website was available only in English, the new website will be available in five languages such as English, French, German, Dutch and Polish. The company further added that the customers will also be able to download the operating manuals and parts lists of their machines through the model of their machine.
Recently, Climax launched the P12, a compact and fully electric pallet truck. With a capacity of 1,200kg, the machine focuses on working in small and confined spaces. In addition, the contactless key switch and the automatic power-off system are designed aiming to prevent accidents. The other specifications of the machine include lithium-ion battery and plug-in and plug-out system. The company further added that the battery of the machine is completely charged after two and a half hours.
TVH further mentioned that the information is displayed on the screen of the machine in the new website.