Saudi Arabia has emerged as Middle East?s largest construction market with US$1 trillion worth of projects planned and underway, according to latest figures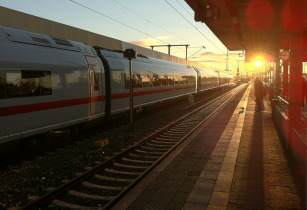 Saudi Arabia has made its largest allocation for the 2015 budget toward the transport and infrastructure sector of US$168bn. (Image source: Pixabay)
This includes several sectors like transport, infrastructure, utilities, education and healthcare, reflecting the prioritisation of upgrades for local roads, rail, port and airports along with other facilities in order to attract private investment.
Meanwhile, the value of construction contracts awarded in Saudi Arabia in Q2 2015 rose about 45 per cent from the previous three months, according to new data from NCB Capital.
Between April and June this year, the value of deals awarded was US$22bn, up from US$15.28bn in Q1. Despite falling oil prices and government revenues, the value of contracts awarded in the first half of this year was US$37.33bn, up 13 per cent year-on-year.
According to reports, the Saudi Arabian government has made its largest allocation for the 2015 budget toward the transport and infrastructure sector of US$168bn.
One of the key projects in focus in Saudi Arabia is the rail and road programme that includes Riyadh Metro, Dammam Rail, Haramain Rail, Makkah Railway, and Saudi-Bahrain Causeway. Airport construction and upgrades, including work on Riyadh?s King Khaled International Airport and Jeddah?s King Abdul Aziz International Airport as well as construction of new airports in Madina and Abha Governorates, is another vital segment.
The upgrade of existing roads and building new ones across Saudi Arabia along with infrastructure projects in the industrial cities of Jubail, Yanbu and Ras Al Khair are also the part of the ongoing development.