Dubai International and the new Dubai World Central Al Maktoum International handled 2.3mn tons of cargo in 2011 which was an? increase on the previous year.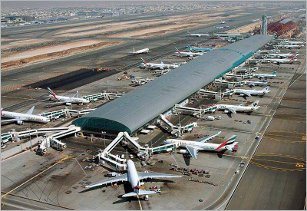 Dubai Airports records increase in 2011 cargo volume
Dubai World Central, which was opened for cargo operations in 2010 handled 89,729 tons of air freight last year, its first full calendar year of operations.
Continues to ramp up
"Although the airport is in its infancy, incremental cargo traffic growth has been steady and continues to ramp up as new operations are launched," Paul Griffiths, CEO of Dubai Airports, said in a statement.
Robust sea-to-air freight growth

"Sea-to-air freight traffic growth was particularly robust as airlines took advantage of the airport's bonded link to the Jebel Ali port." Cargo transit traffic accounted for 37 per cent of the airport's volume.
3mn tonnes by 2015
"By 2015, cargo volumes (in Dubai as a whole) will top 3mn tonnes, exceeding the current capacity of Dubai International. We expect a good proportion of that growth to spill over to Dubai World Central," Griffiths added.
Dubai Airports owns and manages both of Dubai?s airports.