The test runs have been completed at the New King Abdulaziz International Airport station under the Haramain High Speed Rail Project, Saudi Railways authorities announced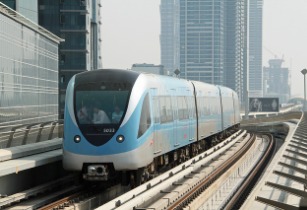 This is expected to raise the station?s capacity to 20 million passengers annually. (Image source: WikimediaImages/Pixabay)
It further said in a report that the operations will start on 11 December.
With more than an area of 12,000 sq m, King Abdulaziz International Airport station has two terminals for business and VIP class. It is run by Saudi cadres after receiving training as per with the latest world security and safety standards, stated Saudi Press Agency.
Rayan Al Harbi, director-general of operations and maintenance of Haramain Speed Railway, said that the new line is set to cater to travellers between the stations of Madinah, King Abdullah Economic City (KAEC) in Rabigh and the New King Abdulaziz International Airport station.
As stated in Trade Arabia, the operations to Makkah is expected to begin next week and the New King Abdulaziz International Airport station, which can run a trip every 10 minutes at peak time, will serve Jeddah residents and visitors until the main station at Al Sulaimaniyah District is revamped, said the SPA report.
According to the source, this is expected to raise the station?s capacity to 20 million passengers annually.
?Passengers wishing to travel by train can book their trips and buy tickets via the known booking channels, including the website and booking applications,? Al Harbi added.