The Dubai Maritime City Authority (DMCA) is set to provide naval assistance to vessels through the automated identification system (AIS), which is designed to ensure maritime safety and safe navigation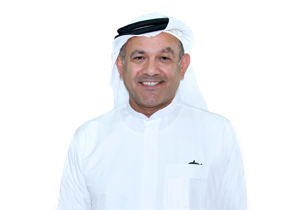 Mohammed Khalifa Al Huraiz is the director of waterway control, DMCA. (Image source: DMCA)
The DMCA has revealed that it has started facilitating ship traffic for new waterfront projects in Dubai.
The authority has reportedly completed the process needed to officially provide naval assistance, including the power to grant approval for ships to set sail, drop anchor and move from port to port using maritime lights and AIS.
DMCA is helping facilitate smoother ship traffic by using AIS, which is widely recognised as a critical aspect of maritime activities. The system is composed of an integrated network of GPS and VHF systems, complemented by an automation system designed to sync with outgoing and incoming data, connecting with the global network of the system in order to track ships and identifying them with each other, launching alarm calls in case of critical approach between two ships and knowing all about navigation details.
Mohammed Khalifa Al Huraiz, director of waterway control, DMCA, said that the regulation of ship traffic for new projects in Dubai represents an important addition to DMCA's continuing commitment towards implementing and adopting practices to ensure safe navigation.