Emerson Climate Technologies has opened a new manufacturing facility at Dammam, Saudi Arabia that will manufacture and assemble refrigeration condensing units for the local market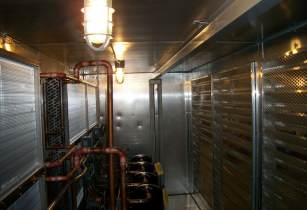 There has been a rising need for refrigeration condensing units in Saudi Arabia, according to Emerson officials. (Image source: JBLevine2004/Flickr)
The facility is located at the Second Industrial Zone of the Saudi Industrial Property Authority (MODON) and covers an area of 3,000 sqm. According to officials at Emerson, additional product lines and services could be added as per the need.
Emerson Climate Technologies executive vice-president Robert T Sharp said, ?The Middle East and Africa is a key geographical region for Emerson Climate Technologies. And a regional focus is an important part of our strategy. This is our second manufacturing facility in the region, and we are confident it will help deliver value for our customers in KSA.?
Emerson Climate Technologies has been assembling condensing units in Dubai since 2003 and the company claims customer demand has continually risen in the past decade. To sustain growth, particularly in Saudi Arabia, Emerson has decided to expand its production and invest in a new, state-of-the-art facility.
The group provides customised, integrated climate control solutions for customers. The Climate Technologies? innovative solutions include brands such as Copeland Scroll, Dixell and Alco Controls.