Saudi Arabian Mining Company (Ma'aden) has announced that it has awarded a contract to build an ammonia plant worth US$825mn to engineering and construction group Daelim Industrial and Daelim Saudi Arabia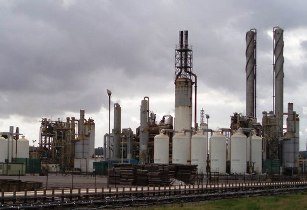 The contract will entail Daelim's engineering, procurement and construction services for a 39-month period. (Image source: Wikimediacommons)
The ammonia plant, which will have the production capacity of 1.1mn tonnes, will be built at Ras Al-Khair as part of Ma'aden?s Waad Al-Shamal phosphate project site. The construction of the plant is expected to be completed in 2016.
The contract will entail engineering, procurement and construction for a duration of 39 months, starting from the date of the award.
The project partners, together with project financial advisor HSBC, will sign an agreement for funding of the complex from financial institutions by Q4, 2013.
Ma'aden said that it will team up with its partners to fund the project until the financing was secured.
The ammonia plant will be the first out of several processing plants, which Ma'aden?s Waad Al-Shamal phosphate project will construct to develop a fully-integrated phosphate production complex at the King Abdullah Project for the development of Waad Al-Shamal Mineral Industrial City and at Ras Al-Khair Mineral Industrial City.