Oman-based cement manufacturer Raysut Cement has revealed plans to expand into Somalia and Yemen in an attempt to tap into the growing number of opportunities in both markets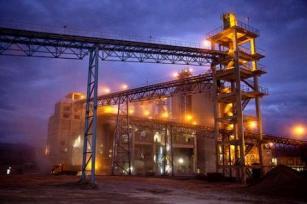 Raysut Cement believes that the expansion will have a positive impact on the performance and profitability of the company in future. (Image source: DFID/Flickr)
It will set up a cement terminal in Somalia?s Berbera Port for storing, packing and distribution, with all the facilities and equipment including three silos.
The company will also establish a grinding plant in Yemen?s Mukulla through its sister concern, Mukulla Raysut.
Expansion of production capacity and production processes of its subsidiary Pioneer Cement Industries in Ras al Khaimah, UAE, is also in the pipeline.
The plant in Yemen will carry out grinding and packing of cement in Yemen, while the project in Ras al Khaimah will include an additional cement silo and upgrade of the cooling system and environment management systems.
The estimated cost of both the projects is expected to be about US$24mn.
The company will establish a cement terminal inside Oman?s Duqm Port for storing, packing and distribution of cement along with two silos, each with a capacity of 4,000,000kg. The project will be expected to commence operations in the second half of 2014.
The company said in a statement to Muscat Securities Market, ?The development and expansion will have positive impact on the performance and profitability of the company in the future.?