Mexican cement company Cemex has announced plans to invest US$100mn in Egypt in an attempt to upgrade its operation in the North African country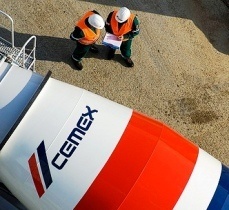 A large chunk of the Cemex investment will go in increasing capacity to use coal, pet coke and other fuels at its Assuit cement plant. (Image source: CEMEX)
The Monterrey-based cement company said a large chunk of this investment would go into increasing ?capacity to use coal, pet coke and other fuels at its Assuit cement plant? in Egypt. This would assist in removing fuel grants next year.
According to Reuters, the planned investments were addressed recently at a meeting between Sergio Menendez, president of Cemex in Egypt and Yehia Hamed, the Egyptian minister of investment.
Reuters quoted Menendez as saying, ?Cemex is constantly providing industry-leading building solutions that help improve the well-being of the people of Egypt.
?This investment is expected to support the sustainable development of Egypt for many generations.?
The company also has plans to install new waste co-processing and environmental equipment at the plant to reduce its emissions.
Cemex also said it was investing in equipment to build concrete roads and in equipment that will help facilitate the construction of affordable housing, particularly in Upper Egypt.