Plans to upgrade, install and launch new substations in various areas of Dubai are progressing well according to Dubai Electricity and Water Authority (DEWA)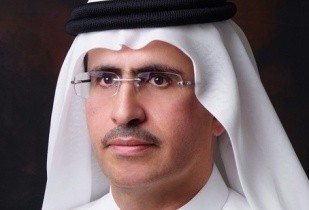 Saeed Mohammed Al Tayer, managing director and CEO of Dewa. (Image source: DEWA)
DEWA plans to enhance the efficiency of 400kV Static Var Compensator transmission networks by upgrading them with the latest technologies and equipment at a total cost of US$64.3mn.
The authority is also adding five new 400kV series reactors at a total cost of $101mn.
DEWA recently launched a major 400kV substation and nine new 132kV substations, strengthening its electricity transmission network.
?We have several projects under construction, including a 400kV main transmission station [and] 400kV overhead cables at a total length of 114 km," Saeed Mohammed Al Tayer, managing director and CEO of DEWA, was quoted as saying by Khaleej Times.
Al Tayer added that DEWA is also working on 17 new 132kV substations and 132kV ground cables that are over 209 km long.
A further eight new 132kV substations are still at the tender submission stage.