L&T Oman, a subsidiary of Indian engineering firm Larsen & Toubro, has secured a US$72mn engineering, procurement and construction (EPC) contract from the Oman Electricity Transmission Company (OETC)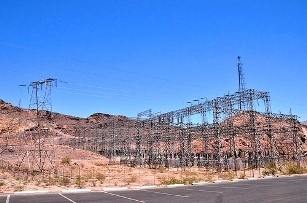 L&T Oman will construct two 132/33kV grid stations in Amerat and Mabella-2, and install 132kV of overhead lines and cables in the Muscat governorate. (Image source: Timothy J Carroll/Flickr)
L&T Oman chief executive officer Surendhra Babu said the company would construct two 132/33kV grid stations in Amerat and Mabella-2, and install 132kV of overhead lines and cables in the Muscat governorate, the Muscat Daily reported.
Ten firms bid for this OETC project, according to L&T Oman. The lowest bid came from Bahwan Engineering, while L&T Oman submitted the second lowest bid. The project will be expected to be completed within 20 months.
Since the beginning of 2013, OETC has floated tenders for the construction of new grid stations in Ibra, Izki, Misfah and Al Dreez. Earlier this month, the company also floated an international tender for a 400kV transmission line between Izki and Misfah.
?We have landed an EPC contract of this type after a long time. We are trying to get more such projects in Oman and there are many infrastructure projects in the tendering process. So we will be bidding for more contracts,? said Babu.
With a total net worth of US$14bn, Larsen & Toubro, the parent company of L&T Oman, specialises in providing technology, engineering, construction and manufacturing services. Its products and systems are marketed in more than 30 countries across the globe.
READ MORE...
OETC floats tenders for power grid station