Spanish engineering company Isolux Cors?n has signed a US$105mn contract with the government of Kuwait to construct 172km of 300 kV transmission lines in the country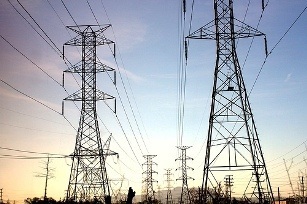 The transmission lines will connect the Subiya power plant to several key regions within Kuwait. (Image source: Oran Viriyincy/Flickr)
The turnkey project will be implemented for Kuwait?s Ministry of Electricity and Water in the town of Al-Rawdatain. It is expected to connect the Subiya power plant to several key regions.
The project for Kuwait has been divided into three stages, Isolux said. In the first stage, the company would build 76km of transmissions lines to connect the Subiya power plant with the Jahra substation. In the second phase, Isolux would set up the next 82km of transmission lines to connect the plant with the Saad Abdulla substation. It would then progress to build 14km of transmission lines to interlink the Jahra and Saad Abdulla substations.
The project has been scheduled for completion in 22 months.
This is the first venture for Isolux in Kuwait, which has interests spanning across 38 countries in the energy, industrial and construction services sectors.
Isolux sales manager for the Middle East, Alberto Jord?n Reig, said, ?This project is a very important step forward for Kuwait. We thank the authorities for the confidence that they have shown in Isolux Cors?n.?