Siemens and Spanish electric utility company Iberdrola have joined hands to provide smart infrastructure for energy and water in the Middle East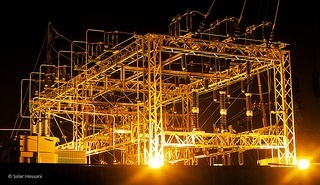 Siemens and Iberdrola aim to provide smart infrastructure for energy in the Middle East. (Image source: Salar Hassani/Flickr)
The companies have signed an MoU with plans to negotiate a contract for the strategic alliance and will also work on a demand response management system to balance supply and demand for energy, the company said.
?Through this unique alliance, we will combine our expertise as a technology leader in the energy industry with the experience of one of the most important utilities worldwide. This gives us the opportunity to understand our customers? requirements even better,? said Jan Mrosik, CEO of the smart grid division of Siemens.
Augustin Delgado, innovation, environment and quality director at Iberdrola said, ?This alliance is an extraordinary opportunity to introduce successful technological transfer projects to the region, while adding value for customers.?
Areas in which the partners hope to cooperate include the integration of energy from renewable sources such as the sun and wind into smart grids. The two parties also plan to cooperate in monitoring and controlling of the distribution grids.