Dubai Electricity and Water Authority (DEWA) will build a 132/11kV sub-station in Jumeirah for US$20mn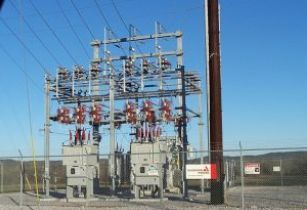 DEWA has been commissioning sub-stations to increase the supply of power across Dubai. (Image source: Angelsharum/Wikimedia Commons)
The project forms part of DEWA's wider development plan to supplement the growing demand for electricity and strengthen its infrastructure across Dubai.
Saeed Mohammed Al Tayer, managing director of DEWA, said, ?To achieve our vision to become a sustainable world-class utility, DEWA is enhancing its infrastructure and service facilities according to the highest international standards to enable us to meet the needs of our residential and business customers.
?These efforts also support sustainability in Dubai and reinforces its position as a global hub for trade, finance and tourism.?
Through the new substation, DEWA will aim to strengthen its network and its ability to transfer power to Jumeirah. Al Tayer noted that the station would employ the latest digital sub-station technologies.
DEWA officials stated that Dubai?s electricity demand has been estimated to grow by 20 per cent as the emirate gears up to host Expo 2020. To meet this demand, DEWA has commissioned a number of new substations across the emirate, including a US$32mn substation at Dubai Airport Free Zone (DAFZ), which has a capacity of 150MW and was built at the cost of US$23mn.