Middle East Specialised Cables Company (MESC), the leading supplier of cables to EPC contractors for projects in the Middle East and North Africa, is showcasing at MEE 2014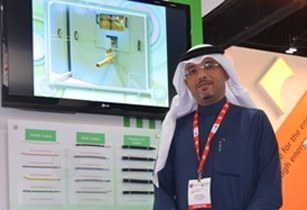 MESC cables are used across oil and gas, construction and transportation sectors in the Middle East and North Africa. (Image source: MESC)
Eng. Aiman I Al-Masri, CEO of MESC, said, "Our cables serve in areas such as oil and gas, construction and transportation, among others. We are the number one company in the energy sector and we are growing at a massive rate in power cables."
The company?s product range includes industrial, instrumentation and process control cables, special cables (BMS), low-voltage power cables, medium voltage power cables, overhead lines, offshore cables, railway signalling and power cables that are made as per the customers? needs and specifications.
Talking about expansion plans, Al-Masri added that the company?s production facility is distributed in the Middle East region, with headquarters in Riyadh. In the UAE, a manufacturing factory has been set up in Ras Al Khaimah and two subsidiaries are in Jordan that specialise in power cables.
The company is now all set to expand its range in the petrochemical and transportation sector for the Middle East region.
Al-Masri has been quite optimistic about MESC?s future in the region. ??Looking into the economical environment in countries like Saudi Arabia, UAE and Qatar, the investment has been immense in the private and government areas. Our plan is to be a major player in all sectors.??
The company has grabbed new projects including Sadara Chemical Company by Saudi Aramco and said there are lot of projects coming up in Qatar as well because of the Wo??rld Cup in 2022.