Siemens has won a US$253mn contract from Qatar General Electricity and Water Corporation (Kahramaa) to expand the country?s power supply system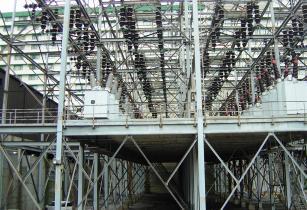 Qatar had bought a US$3.1bn stake in Siemens in 2012. (Image source: Keith Syvinski/sxc.hu)
The contract, scheduled to be completed in 26 months, includes the construction of nine turnkey sub-stations for Phase 11 of Kahramaa?s Qatar Power Transmission System Expansion project, the German company said.
Under the contract, Siemens will provide gas-insulated switchgears (GIS), with voltages including 220kV, 132kV and 66kV, for the first stage of the Phase 11 expansion.
The expansion project aims to ensure stable power supply to sectors including households, business centres, shopping malls, hospitals and schools throughout Doha and suburbs, Gulf News reported.
Bernhard Fonseka, CEO of Siemens WLL Qatar said, ?This project will contribute to improving the power infrastructure in and around Doha, helping the government meet its requirements for achieving its National Vision 2030.?
Siemens said that it had earlier provided sub-stations for Phases 5, 6, 7, 9 and 10 of Kahramaa?s expansion project and as of June 2013, the firm had close to 2,000 high-voltage GIS bays installed in Qatar.