State-owned Saudi Electricity Company (SEC) has awarded three contracts worth US$183mn in an effort to improve its power distribution network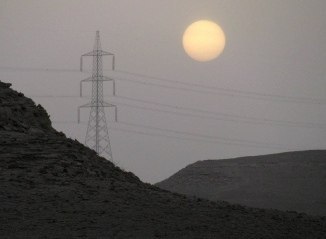 SEC is splashing out riyals to improve its power distribution network. (Image source: Peter/Flickr)
A statement from SEC said that the contracts would involve the construction of two substations to boost its networks in Jeddah and in the Madinah area, as well as the extension of cables to some plants in Riyadh.
The contracts form part of the company?s efforts to boost the country's electricity network, meet rising demand and avoid power cuts, according to SEC CEO Ali Bin Saleh al-Barrak.
The contracts will also cover the support systems and civil works for each of the projects. The first contact, worth US$110mn, is for the construction of a 380kV switching station. The second deal, worth US$21mn, is to boost the power supply in Jeddah with the construction of 110kV switching stations.
The third contract, worth of US$53mn, is to link various substations in Riyadh with 380kV cables.
Several regions of Saudi Arabia suffered power cuts in July as a surge in demand in the Holy Month of Ramadan squeezed supply margins and overloaded distribution systems.