Paul F. Sherbo, director of international business development for lighting and energy solutions at Leviton, speaks to Technical Review Middle East about the US-based electrical wiring company's forward-thinking approach towards the evolution of lighting controls as well as its operations in the Middle East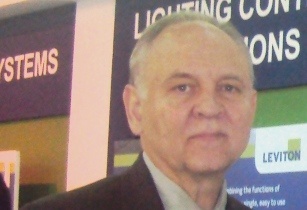 Paul F. Sherbo, Leviton?s director of international business development for lighting and energy solutions. (Image source: Leviton)
Page 1 of 2
Electrical wiring specialists Leviton has been at the forefront of the lighting industry for many years and has been utilising its vast experience to help plan for the next generation of smart lighting controls.
The 106-year-old, family-owned company only made its full entrance into the international lighting and energy solutions market in the past decade, despite its long-term dominance within the domestic US market.
"We can't be parochial to the US market anymore because the demands of our products are now global, but our US-designed products do not always apply in a global applications, particularly if we are talking about US products being UL listed, while the rest of the market uses CE-marked products" says Sherbo.
In order to overcome these barriers in the Middle East, Leviton bought Quantran Systems Limited in 2011. Well established in the Middle East,
Quantran has been involved in a number of large projects in the region, and as a London-based firm has provided Leviton with a useful way of branching into markets dominated by CE-marked products.
"The Middle East is one of the few markets in the world that will entertain both CE and UL, and I think that's to their benefit," says Sherbo. "In this market, we have the option, but in recent years we've made a strong effort to be able to sell products worldwide and we're still adding to that portfolio.
"It's exciting for us, because even though Leviton has only been operational here for six years, Quantran has been here 30 years and we have been able to utilise that experience."
Continues on the page 2...