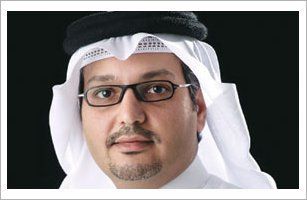 Vodafone Qatar has signed a Heads of Agreement with Qatar National Broadband Network Company (Q.NBN) to work on a new fibre network for the country.
The new fibre network, to be built by Q.NBN Company, will accelerate fibre penetration to homes and businesses in Qatar, thus enabling consumers to have access to the next generation of broadband services in Qatar.
Mohamed Al Mannai, Q.NBN Chief Executive Officer said Vodafone at the helm of the agreement of the important national initiative is a sign of their shared commitment to advancing the society and ensuring the benefits of broadband reach everyone in Qatar.
"I look forward to working with Vodafone to reach the final agreement over the coming months and move forward to make Qatar a truly connected nation," Al Mannai said.
Under the agreement, Vodafone would be able to use Q.NBN telecom infrastructure to construct its planned fibre backbone network. Vodafone would also partner with Q.NBN on many aspects, including rolling out fibre in new developments, setting technical standards and customer migration.
John Tombleson, Acting Chief Executive Officer of Vodafone Qatar, said replacing copper telephone lines with fibre as the 'last mile' into the home will unleash the power of the world wide web, and having Q.NBN wholesaling this last mile to both Vodafone and Qtel will ensure affordability and choice for consumers.
"Vodafone is very pleased to partner with Q.NBN in order to bring 'super fast' fixed line broadband and calling to the homes and offices everywhere in Qatar," Tombleson said.
The Qatari government's goal is to bring very high speed broadband services to 95 per cent of households and 100 per cent of government and businesses in Qatar by 2015